Google Display Ads Management


Reach more customers with responsive display ads
Google Display Ads will show beautiful dynamic ads with images across the internet to people who match the audience profile that I will create for you. As a result, your display ads will show up more often across millions of sites including YouTube and Mobile Apps allowing you to reach more potential customers in your desired service areas.
If you are feeling a little intimidated or aren't sure where to start, know that there is enormous potential on the Google Display Ads Network. Your ads could potentially appear on more than two million different sites and more than 650,000 apps, meaning that you can connect to them anywhere they are online.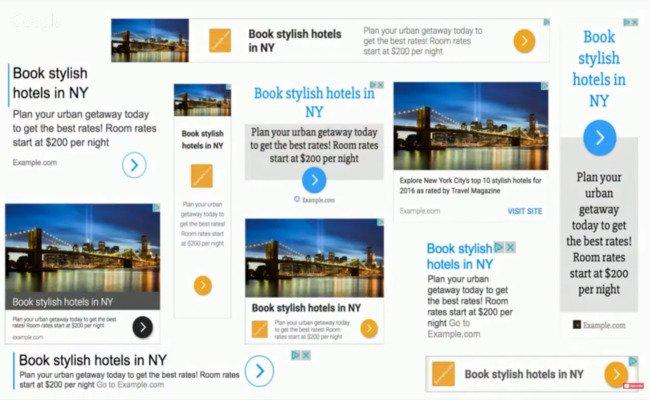 Audience targeting is one of the main crucial parts of success for advertisers in the display network. I will target users by interest, demographics, their relationship to you, and the stage of the sales funnel they fall into. If your targeting is off, it can quickly derail your campaigns, so getting it right is a make-or-break situation, and that is where I come in 🙂
If I were to set up your dynamic Google Display ads, the one Display campaign would have four unique Adgroups.
Each adgroup display ads differently, using the following targeting methods:
This example is based on an office wanting to focus on selling properties in Brisbane …
Placements:
ratemyagent.com.au
domain.com.au
realestate.com.au
theage.com.au
afr.com.au
couriermail.com.au
Keywords:
Brisbane buy house
Brisbane buying house
Buy home, Brisbane …
Audiences:
Home & Garden
Houses (For Sale)
Real Estate
Residential Properties
Residential Properties (For Sale)
Australian Real Estate
Brisbane Real Estate
Homes for Sale
Real Estate Agencies
Topics:
The most significant difference is that your ads won't be limited to appearing on one website google.com.au/google.co.nz. Instead, your ads will be displayed in ad slots on different websites and apps that users are browsing on across the web. They aren't looking for you, but that doesn't mean they aren't willing to see what you have to say. Always keep your brand in front of sharp eyes.
Sample Google Display Ads: